A dialog between two people who are supposed to be on a diet. :P
"**, kau baru gi bank kan tadi?"
"A'ah. Asal?"
"Jom melantak kat Roastery malam ni."
"Cam menarik. Ajak ar **** ngan sape2 lagi yang nak gi."
Kat Roastery, sambil nak tunggu order kitorang siap, dak2 ni gi borak pasal kisah silam kat asrama masing-masing. Sebab aku tak pernah ade pengalaman belajar kat asrama, tumpang gelak je laa semalam. Ape yang diborakkan sampai kitorang tergelak? Biarlah rahsia. :D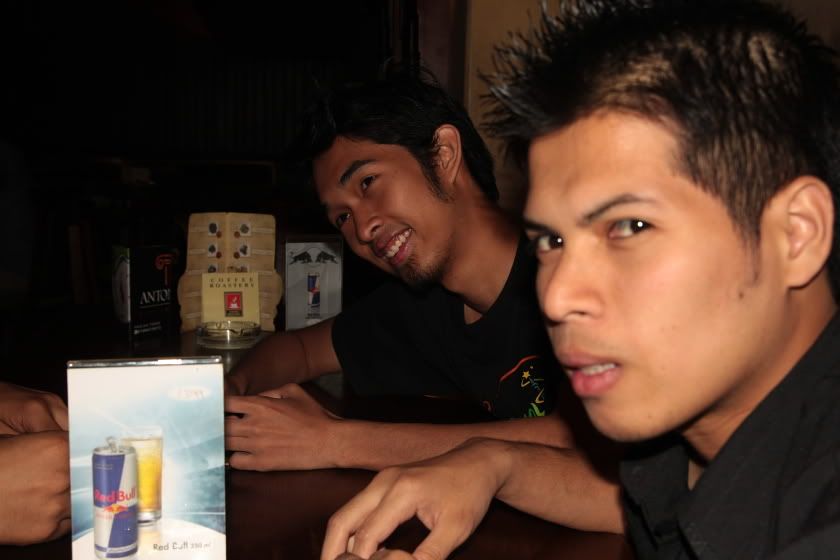 Mulut lelaki tengah bergosip. Kalah perempuan. Hehehe.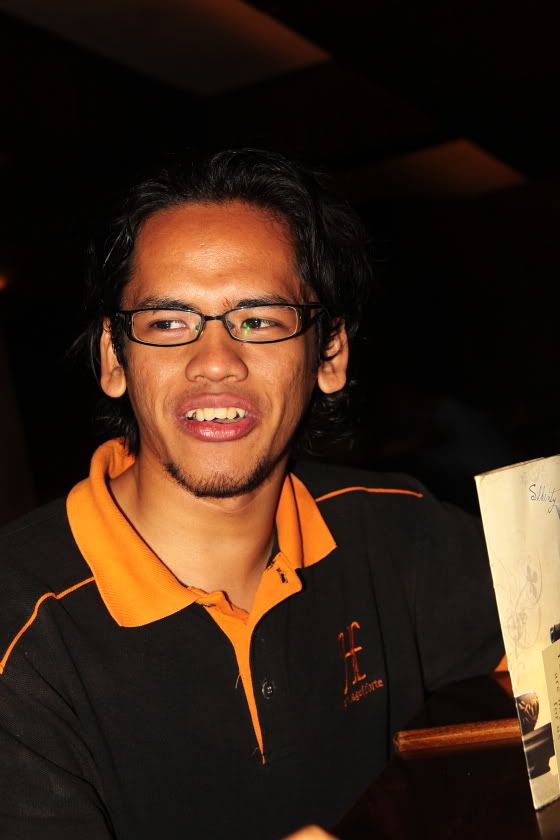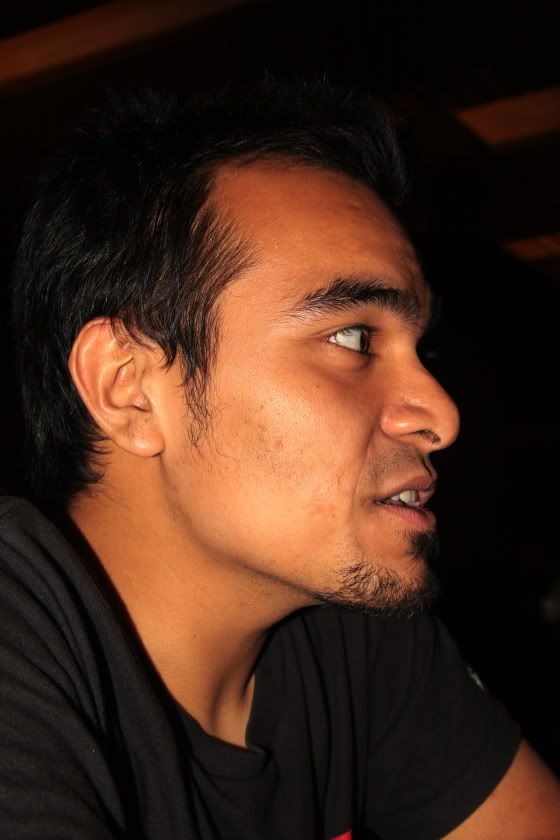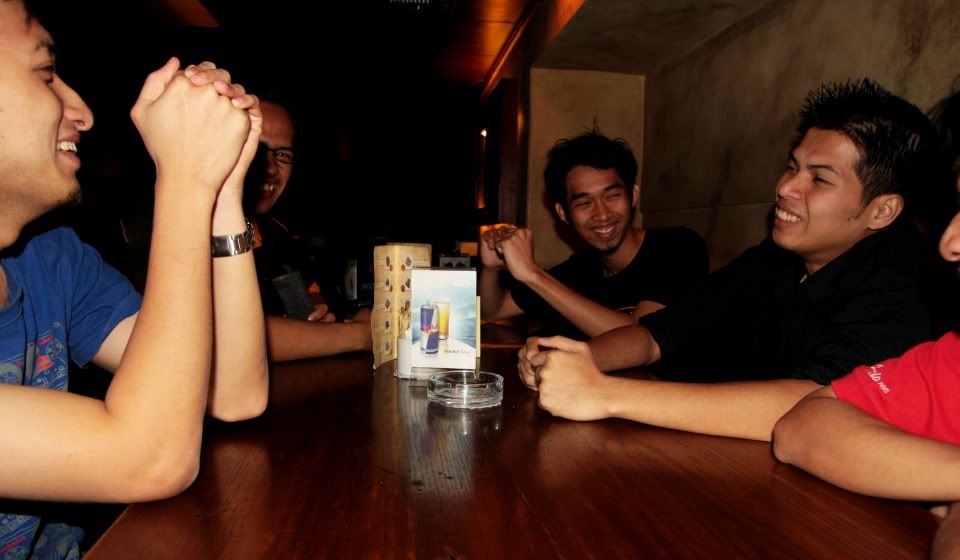 Eh? Tajuk post cakap "dinner", tapi mana gambar makanannye? Tak sempat la nak snap gambar steak semalam, lapar sangat. :P
Ps. Sorry Awe. Aku baru perasan aku tak amik gambar ko semalam. Yg ade pun dua gambar yg ade siku ko. Hehehehe. Lain kali jangan la dok kat penjuru yer. :D